Nesakkaram-SEEDS Activity
1. Children
1.1. 21 Street Based Supplementary Education Centers
1.1.1. Street Centers Parents Meeting
1.2. Children Parliament Groups
1.2.1. 23 Children Parliament groups
1.2.2. 4 Cluster level Monitoring Committees
1.2.3. Regular Children Parliament Members Training
1.2.4. Regular Children Parliament Ministers Training
1.2.5. Annual Children Parliament Mela
1.3. Skill Training for Children
1.3.1. Fold Arts Training
1.3.1.1. Karagattam
1.3.1.2. Kumiattam
1.3.1.3. Oyilattam
1.3.1.4. Chattaikuchi
1.3.1.5. Parai
1.3.1.6. Kaliyal
1.3.2. Computer Training
1.3.3. Greeting Card Making
1.3.4. Photo frame making
1.3.5. Free Stroke Painting
1.4. Picnic for all the 21 centers
1.5. Childline
1.5.1. School Awareness on Childline
1.5.2. Public awareness on Childline and Care and Protection of Children
1.6. Distribution of Educational Aids to Children
1.6.1. Note books and stationary
1.6.2. School Bags
1.7. Regular meetings with area parents to promote collaboration with NGO
1.8. Camps
1.8.1. Strategizing ways to stop early marriage of girl children
1.8.2. To promote education of girl children and minimizing school drop out
1.8.3. Medical Camps
1.9. Celebrations
1.9.1. Pongal
1.9.2. Teacher's Day
1.9.3. Children's Day
1.9.4. Independence Day
1.9.5. Diwali
1.9.6. Christmas
1.10. Children Play School at Anjugam Nagar
1.11. Street and Slum Children Homes
1.11.1. Nesakkaram
1.11.2. Nesavanam
2. Women
2.1. Self Help Groups
2.1.1. 163 Self help Groups
2.1.2. Members Training
2.1.3. Leaders Training
2.1.4. Group Meetings
2.1.5. Making New SHG's
2.1.6. Helping SHG's to get Government Loans
2.1.7. Picnic for SHG members
2.1.8. Monitoring Committee Meetings
2.1.9. Health and Hygiene Awareness Camps
2.1.9.1. Breast Cancer
2.1.9.2. Dental
2.1.9.3. General Checkup
2.1.10. Skill Training
2.1.10.1. Kundhan Karkal Training
2.1.10.2. Jimiki and Bangles Making Training
2.1.10.3. Food Making and Processing
2.1.10.4. Chemical Making Training
2.1.11. Self Employment
2.1.12. Annual Picnic for SHG Members
2.2. Celebrations
2.2.1. Pongal
2.2.2. International Women's day
2.2.3. Annual SHG Sangamam
Centre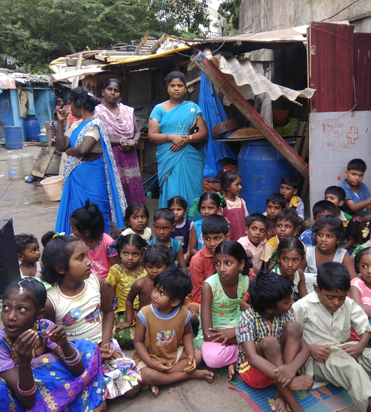 SEEDS has achieved 100% enrollment in 18 centres and thereby eliminating the possibility of children becoming the victims of child labour. Through our evening classes we are catering to the to the educational needs of 2400 children.
Computer Inugural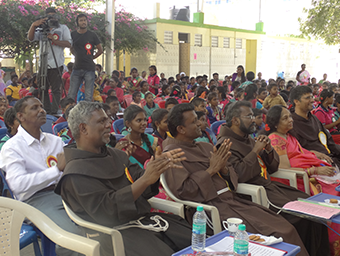 We have two computer training centres for women and children. It is to empower them with skills and confidence. It has given a lot of boost to women to understand and help their children in their studies. Some have bought computers instead of Television sets! The children of higher classes get personal attention and guidance to learn more
Cultural Training

We provide opportunity for our children to learn the basics of our folk such as dance such as Karagattam, Oyelattam, Thappattam and Kazhilattam. Our staff members are given folk dance training programme and they in turn have trained children in their clusters.
Nesavanam Building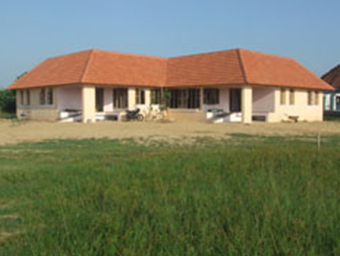 The children who have been rescued by Nesakaram from our various centres, Railway Stations, Bus Stations and other places are brought to our Transit home at Nesakaram. Then after counseling, their problems analyzed and rehabilitated accordingly. When the child does not have anyone to go to or run away children, orphans, destitute, and abandoned children, no other rehabilitation is possible such child is referred from Transit home at Nesakaram to the Rehabilitation centre at Redhills called NesaVanam
Notebook Distribution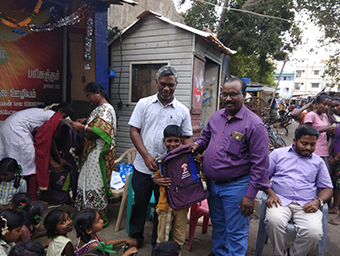 Every year school kids are provided to all the centre children from 1st standard to +2. It is to encourage and support them to continue their education. Deserving students are supported with fees and uniforms as well.
Children Training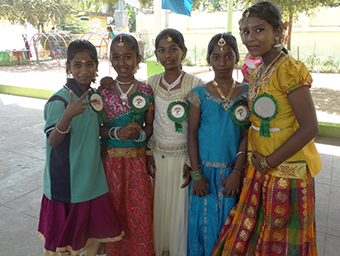 We have formed 41 Children's Parliament groups in and around Chennai. Motivational training programmes are conducted to the leaders and members periodically. They move in group activities to develop their personality and build up a social consciousness especially issues on child rights and local needs.
Women Health Check Up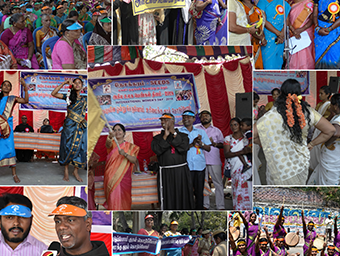 We have established strong network with the leading hospitals of the city to attend to the medical needs of our children, youth and women folk. General medical camps are being carried out in all areas, special cancer awareness programmes and check ups for women's groups are held.
Womens Day

Celebrations are the integral part of any community development. Nesakkaram takes the initiative of celebrating festivals like Pongal, Deepavali, Christmas etc. Besides national and reginal festivals international Women's day, Literacy Day, Teachers day, Child Labour Abolition Day, Human Right Day, and Annual Day Celebrations are held.
Adolecent Girls Training

We have trained a number of young girls in personality development programmes. These camps are designed in such a way as to help these girls get in touch with their emotions, feelings, anxiety and aspirations. They learn about their anatomy, psychological developments, accepting one as a girl and positively orient oneself to life.
Exposure visit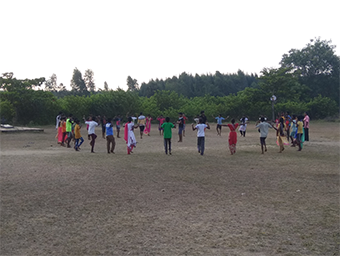 Children and women are encouraged to discover more of their history, arts, culture and tradition. It has helped them to appreciate the history. Their general knowledge and interest to know more about things have grown.
Diwali Celebration

Flood Relief

Higher Study Motivation Training

As follow up programme from our centres, all those passed their high school board examinations are brought together, to work out their future. Educationists, and IT expertise were invited to give orientation and guidance to the students to choose their carrier.
Housing Project Attipattu
Nesakkaram-SEEDS is very keen in helping the Irula tribal community that was affected by the Tsunami of December2004. They were standing exposed bare in the open and finding hard to sustain themselves economically with the added misfortune of being without a shelter over their heads. In this respect Nesakkarm has bought 11 grounds of land and built 22 houses. It was possible with the support of our donors MZF and partner with Habitat for Humanity India.
Medical Children

Women Skill Training

According to the age groups and gender, the children are led through various games, simulations in a camp environment to understand themselves and society; to acquire leadership skills like motivation, goal-setting, time management, communication skills; to dream dreams and aspire for greater things in life.
Awareness Campaigns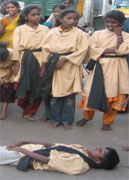 Nesakkaram strongly believes that social awareness must spread to all sections of our society, which would go a long way in creating a humane society for everyone to live in peace and harmony. Thus, we spread public awareness by means of street plays, puppetry shows, cultural shows etc.
Periodically Nesakkaram takes up campaigns on the rights of children and urban poor. Some of the topics taken up included 'Education for All' , 'Police: Our Friends', 'Abolition of Child Labour', 'Child Rights' and 'Basic Needs of the Poor'.
Child Link
Nesakkaram has Child Help booths at Egmore & Tambaram Railway Stations with an Intervention Officer monitoring the booth and similar facilities at major railway station and bus stations in Chennai.
Volunteers keep a sharp look out for runaway children. When identified, the child is taken to Nesakkaram with his/her consent, after which they are protected and taken back home wherever there is a conducive family environment. Others are counselled, given emotional support and cared for at Nesakkaram or referred to other child care institutes.
Child Link is networked to Child Line with toll free No. 1098.
Disaster Relief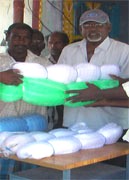 Nesakkaram swung quickly into action to reach the coastal villages of Chennai during the tsunami. Relief measures in the form of food, medical assistance; psycho-socio care, boats, motors and fishing nets were given. The follow-up work goes continuesly to bring them back to the normal life, many who are below the poverty line. In numbers, Nesakkaram has reached out to around 9,000 people that include children, women and men. Six villages are still under our care where normal life is returning back and activities to develop the Tsunami affected community of IRULAS (a tribal group) is in full swing.
Man made calamities like fire which occur due to sheer negligence are also treated and addressed in a similar manner.
Education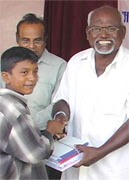 Nesakkaram has Contact Centers in 20 areas in the city, where street based slum children are given non-formal or supplementary education, by 20 Street Educators. To ensure access to education for all children, Nesakkaram takes up Enrollment Drive every year through camps and Campaigns.
In the past four years, 874 children have been enrolled. Three of our contact centers have reached 100% literacy among school going children. Children are given educational materials through the support of our friends and well-wishers.
Health Camps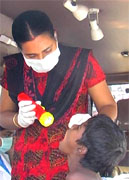 Nesakkaram has established a close network with leading hospitals like Vijaya Health Center, Sankara Nethralaya, Apollo Hospitals, Government Hospital, Sterling Hospital. With the assistance of these hospitals Medical camps are conducted periodically in target areas to assess the health condition of the children and identify their health needs. Appropriate follow up is done in terms of further treatment, if necessary.
NALAM, an exclusive Street Child Medical Aid Center, run by Shahisnatha Trust in the premises of our Short-Stay-Home. Children are given health education during the camps.
Women Groups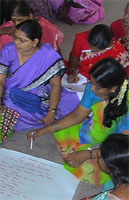 Women of very low strata of the society who are below the poverty line are encouraged to come together as small viable Self Help Groups to make them economically stronger. They are made to realize their own skills and strengths and the changes they can bring to their family and the society.
Nesakkaram currently has over 200 such groups spread all over Chennai city. One Self Help Group "Annapoorna" is successfully running a Departmental Store of the same name at Teynampet in Chennai City . This is besides many others who are engaged in various entrepreneurial activities
Skill Training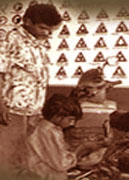 The children above fifteen years of age, not willing to pursue further studies, are given vocational skills to become self-dependent and to supplement their family income. Generally boys learn two wheeler mechanisms and driving; girls are given training in tailoring and embroidery. In collaboration with St.Sebastian's Technical Institute boys are trained as carpenters, fitters, electricians, turners and plumbers.
According to the age groups and gender, the children are led through various games, simulations in a camp environment to understand themselves and society; to acquire leadership skills like motivation, goal-setting, time management, communication skills; to dream dreams and aspire for greater things in life.
Nesakkaram focuses in a special way on girl children and organizes camps for them to give a deeper understanding of themselves - physically and psychologically and empower them to face life, in all its nuances.
Shelter
Nesakkaram runs two Short-Stay-Homes at Nungambakkam and T.Nagar for the children who are away from their homes because of loss of parent(s), abandonment by the parents, child abuse, child labor, dislike for school, attraction to the city etc. The children are given food and shelter to begin with. They are made to feel safe, secure and confident through care and counseling.
After ascertaining the home situation and ensuring a conducive environment, Nesakkaram tries to home-place the child, with his/her consent. If unwilling, the children stay back at Nesakkaram and pursue their studies. If they are too old, they are given some vocational training. They are also given all-round training in performing arts, self-defense, games etc.
Children Parliament Minister's Training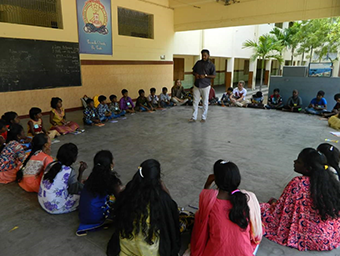 Nesakkaram and Nesavanam Children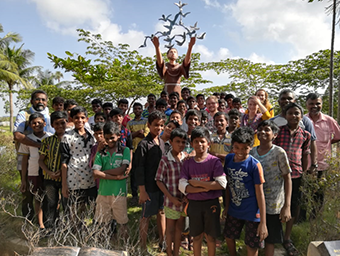 Nesakkaram Hero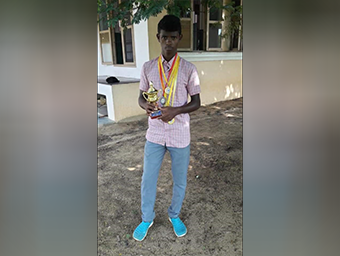 Our Children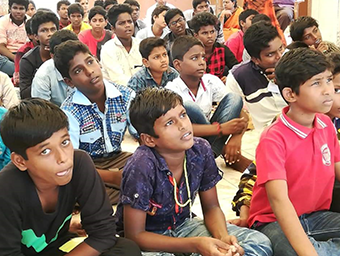 visit of MGC Social Work Students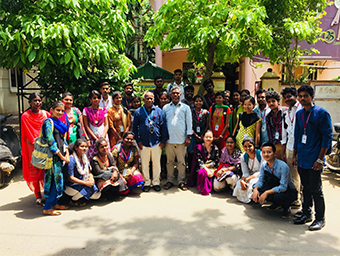 Medical Camp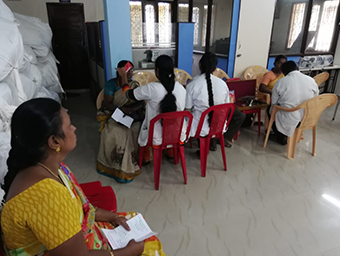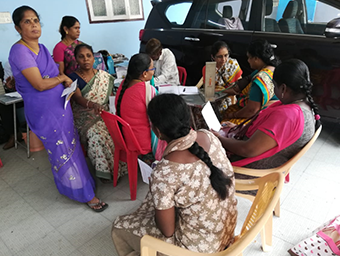 Picnic to Queen's Land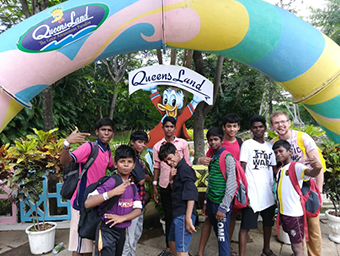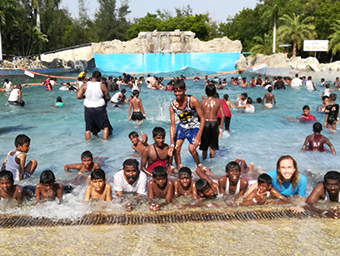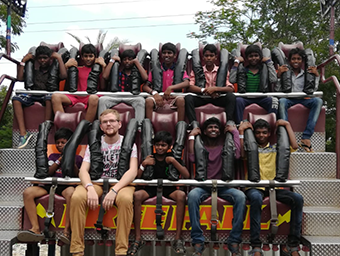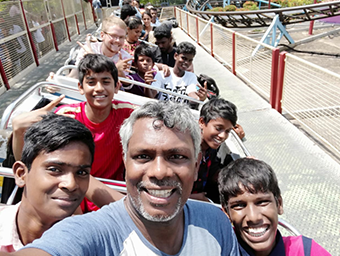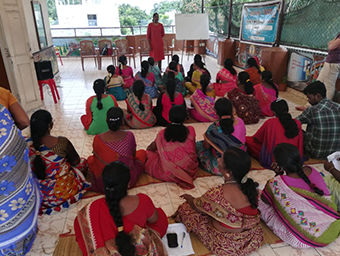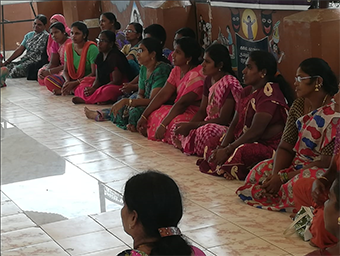 SHG Leadership Training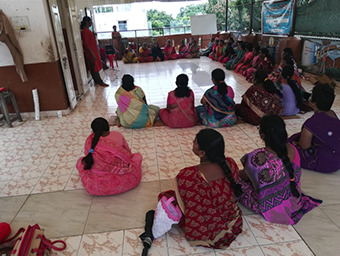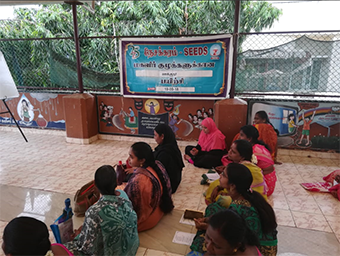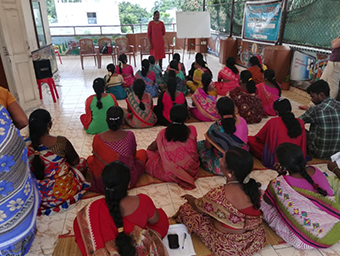 Skill Training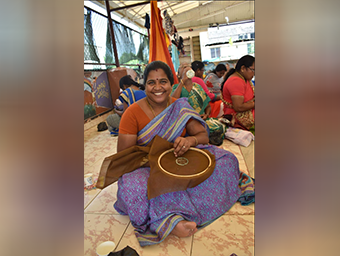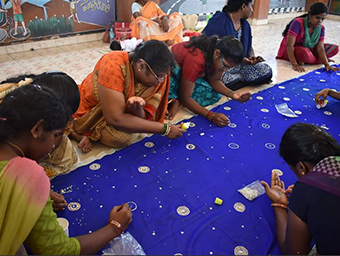 YOGA