Nesakkaram-SEEDS Activity
Chataikutchi Training
This is one of the traditional arts of Tamil Nadu. This traditional art is getting lost in the modern world of mobiles and other gadgets. During the annual holidays most children sit at home and play with mobile phones and other gadgets. Nesakkaram gives opportunities to our street and slum children to learn a traditional art during these holidays.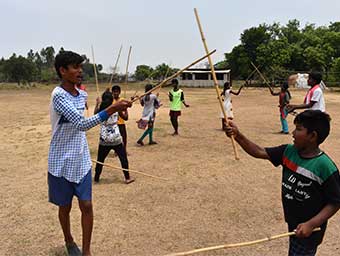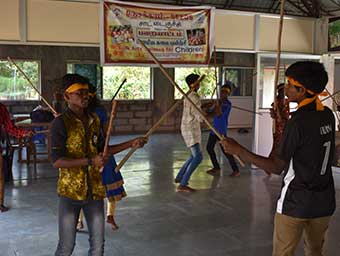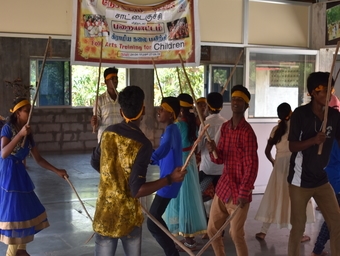 Children Parliament Monitoring Committee Meeting
Once in three months the Children Parliament Monitoring Committee comes together to plan for the next three months. This time the meeting was held at Nesakkaram. This was a residential training cum meeting for two days. The resource persons were our coordinators: Mr. Nathan and Mr. Pandian. Fr. Jesu Raja OFM also gave vital input sessions to the Children Parliament Leaders.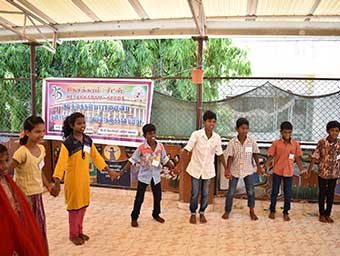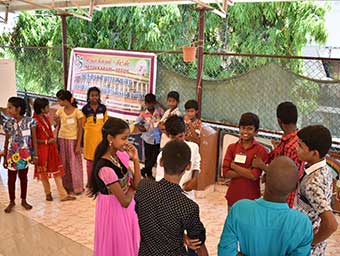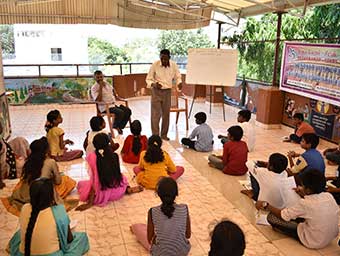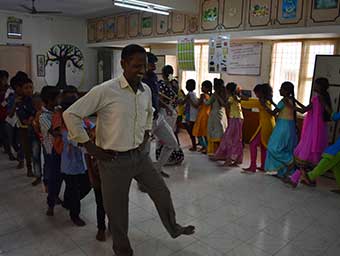 Parai Training
Parai is one of the traditional instruments of Tamil Nadu. The beatings of such drums make everyone dance. This traditional art training was also imparted to our street and slum children during the annual holidays of 2019.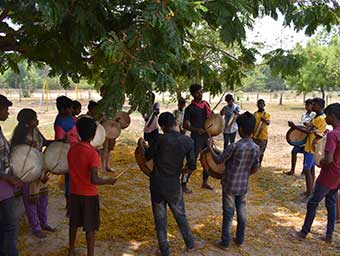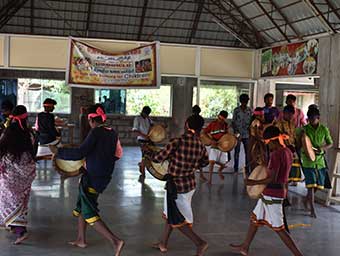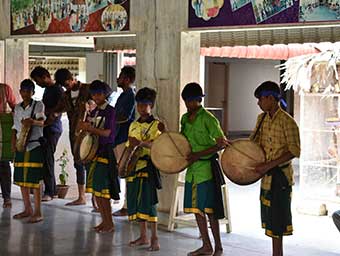 Homage to the Victims of Sri Lanka bomb attacks
Nesakkaram together with Franciscan Families of Chennai organized an Ecumenical Homage to the Victims of Sri Lanka Bomb Attacks. The SHG women of Nesakkaram SEEDS participated in this event to show our concern for Humanity. We stand together with the victims of terrorism of every kind. "Humanity beyond Religion-Make me an instrument of peace" was the topic.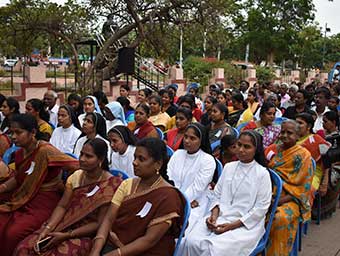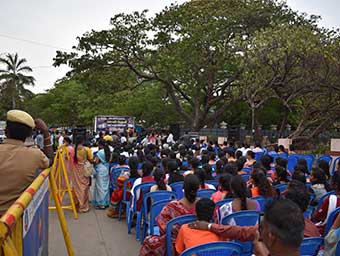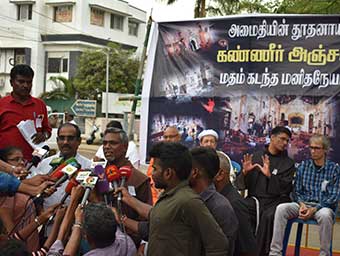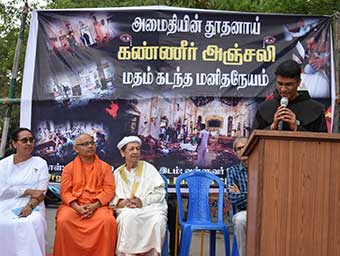 SHG Leadership Training
Women Self Help Group leaders came together for a Leadership Training. This training was conducted at Nesakkaram. Leadership skills were imparted through games and songs.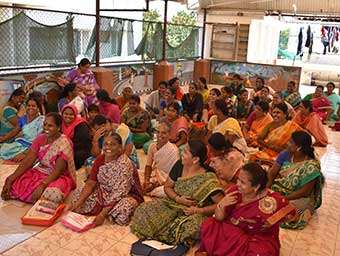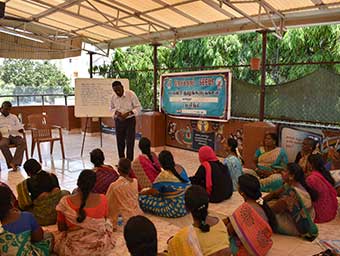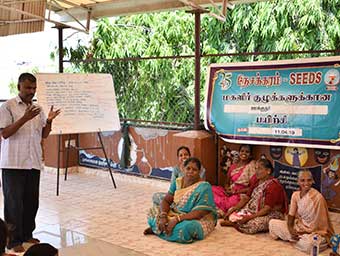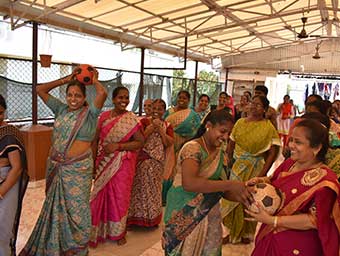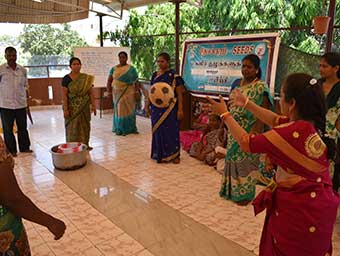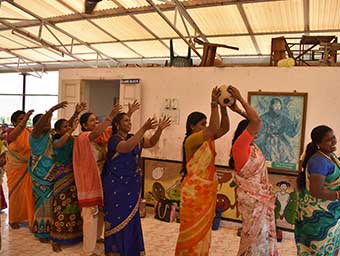 Street Theater Training
Street Theater Training was imparted to our children from Streets and Slums where Nesakkaram works. This was a residential training for four day. The children had a wonderful time learning the different ways of doing the same thing.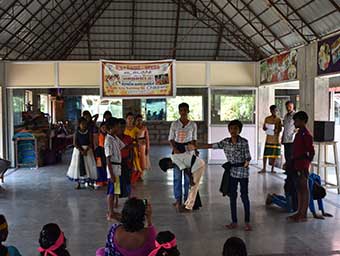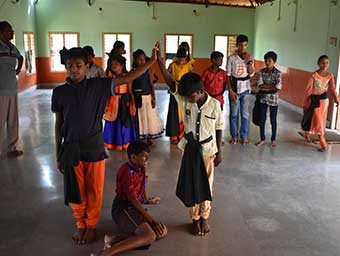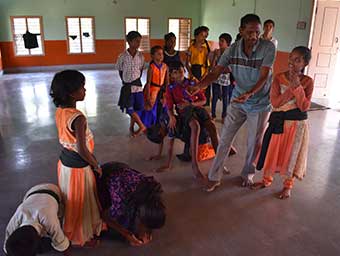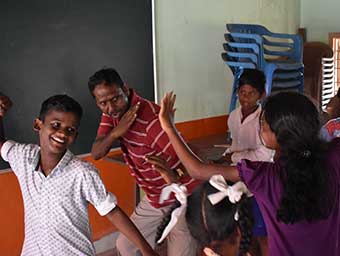 Children Parliament Group visit to Old Age Home
Our children parliament leaders visited the Old Age Home run by the Little Sisters of the Poor at Harington Road, Nungambakkam. This visit made the children to understand the plight of old people. The children at the end of the visit vowed not to send their parents to old age homes in the future.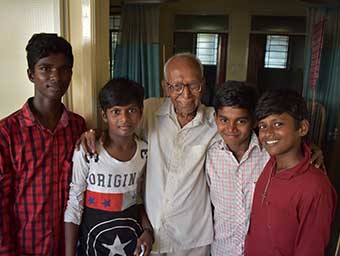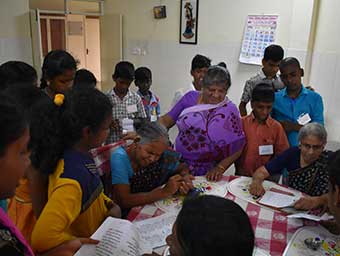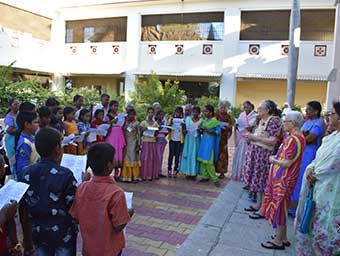 Drawing Competition
A drawing competition was orgainzied by our German volunteers: Samuel, Dominik and Abigail. The children came from all our slum and street centers. This was a day of fun and merry making for all the children.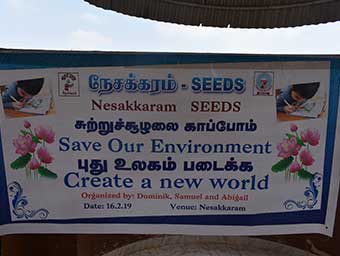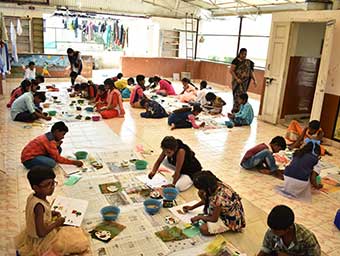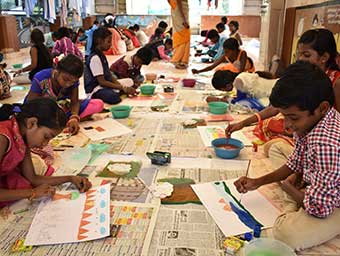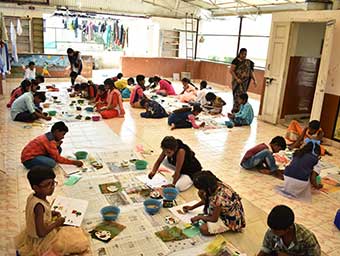 Children Parliament Kalai Mela
The Children Parliament Kalai Mela was held in Stella Maris College Auditorium on 24th February 2019. The Children Parliament Ministers and Members participated in this programme. During this programme the entire cultural event was organized by the Children Parliament organizing committee. Games and sports were organized by the staff members. This was a full day programme. The Chief Guest was Children Welfare Committee Chairperson Mrs. Thamilselvi.